Commercial & Residential Docks
Design. Fabricate. Install.
• Floating Modular Docks
• Galvanized Steel Truss Docks
• Aluminum Dock Systems
• Steel Tank Floats & Docks
• Rowing & Paddle Docks
• Swim Floats
• Wetland Walkways
• Ramps and Gangways
• Stairs and Handrails
• Dock Repairs & Replacement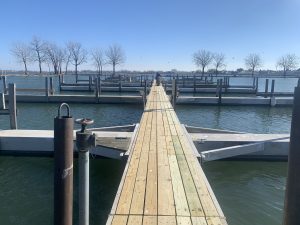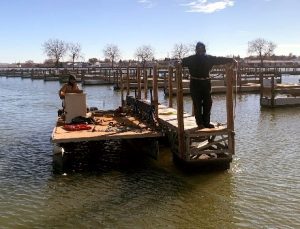 With over 50 years in steel fabrication, our team has the experience to design, manufacturer and install a solution to meet your specific needs.
Steel Truss Docks are designed for maximum strength, using angle for the vertical, horizontal, and angled supports. Holes are punched before galvanizing for attachment of floats and uprights.
Dock designs include many optional features, including upright mounts, cleats, emergency ladders, and pre-installed conduit runs.
Our experienced design, fabrication and installation team offers:
• On site consultations to create effective project plans.
• Conceptual drawings to show project design and scope.
• Complete fabrication at our manufacturing facility.
• Delivery and Installation Services.